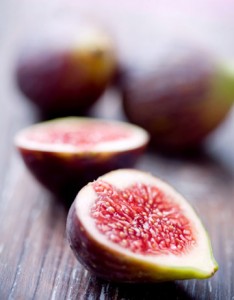 Figs are one of the oldest fruits cultivated by mankind. It's even been theorized by religious scholars that the fig, rather than the apple, was the famed "forbidden fruit" in the Garden of Eden. After all, they did cover themselves in fig leaves. Apple leaves just aren't as cool looking (and don't cover as much).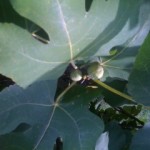 (Pictured: biblical clothing)
Although it's one of the sweetest of fruits (with over 50% sugar concentration), it's also a great source of Calcium and fiber, as well as other minerals and antioxidants.
When I moved in to my house, one of the biggest reasons I chose the place was that there was a lovely fig tree in the back yard. Every year, I get 1-2 small harvests from my fig tree. Sadly, last year's drought took its toll and knocked about 1/3 of the tree out for the count. This year? No figs for me.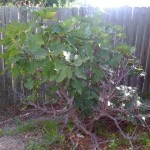 (Pictured: Sadness)
Some of my favorite recipes combine this great fruit with interesting-flavored cheeses and nuts. This one is a party favorite and is no exception.
Baked Figs with Gorgonzola and Walnuts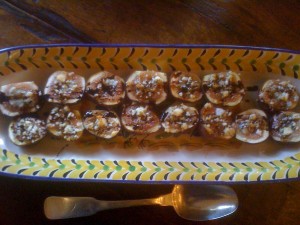 15 fresh figs, sliced in half lengthwise
4 oz Gorgonzola cheese, crumbled
1/2 cup walnut pieces
1/2 cup balsamic vinegar
Preheat oven to 450 degrees
Heat the Balsamic in a small pan until reduced by half. Keep an eye on it, as it can get too thick and syrupy. If this happens, you can rehydrate with a splash more vinegar.
Arrange fig halves on a baking sheet and top with the cheese crumbles and walnut pieces.
Bake at 450 for 10 minutes.
Place on serving dish and drizzle with the Balsamic reduction.
Variation:
If you'd like a great salad with the same flavors, just toss the fresh figs, nuts and cheese over field greens with your favorite Balsamic Vinaigrette.