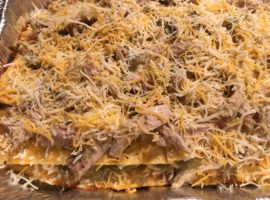 Posted on January 23, 2017 by Doryan Rice in Recipes.

I didn't get to take all the pics on this one that I wanted to, because this was one of those "I wonder if I can make that work" moments. And I did! In fact, I almost want to go back and try this one again with many other options, like lasagna or just about […]

Continue Reading... No Comments.